I hope this post finds you well and that you've been enjoying your epic battles through the runes of BloodRunes! Your support means the world, and I'd like to ask for a small favor that could make a huge difference.
If you've had the chance to play BloodRunes, I would be incredibly grateful if you could take a few moments to share your experience by leaving a review. Your feedback helps guide fellow gamers in their decision to embark on their own BloodRunes adventures.
Amazon
If you purchased BloodRunes on Amazon, please consider leaving a review on the product page. Your insights will be invaluable to potential players. And if you loved BloodRunes, please smash that 5 stars and help rank BloodRunes higher in searches. 🙂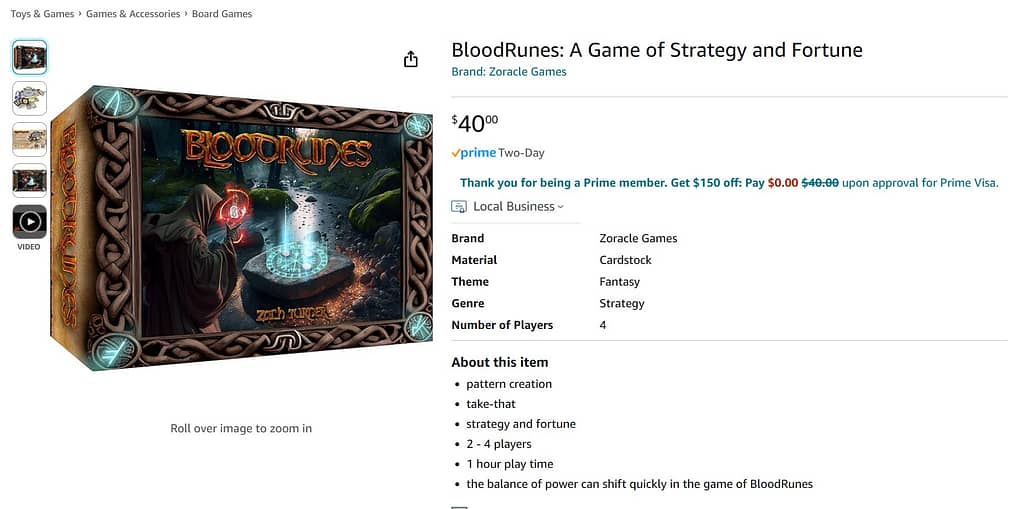 BoardGameGeek
If you've never heard of BoardGameGeek, it's pretty much the one stop shop for all boardgames big and small. Many board game enthusiasts use it to determine what games they should give a shot and which ones they shouldn't. For me personally, If a game has a 7 or above rating, then it's worth playing. BGG has a very vibrant and opinionated community of gamers and if you loved BloodRunes, please consider smashing that 10 star button and help the community more easily find BloodRunes and give it a go. 🙂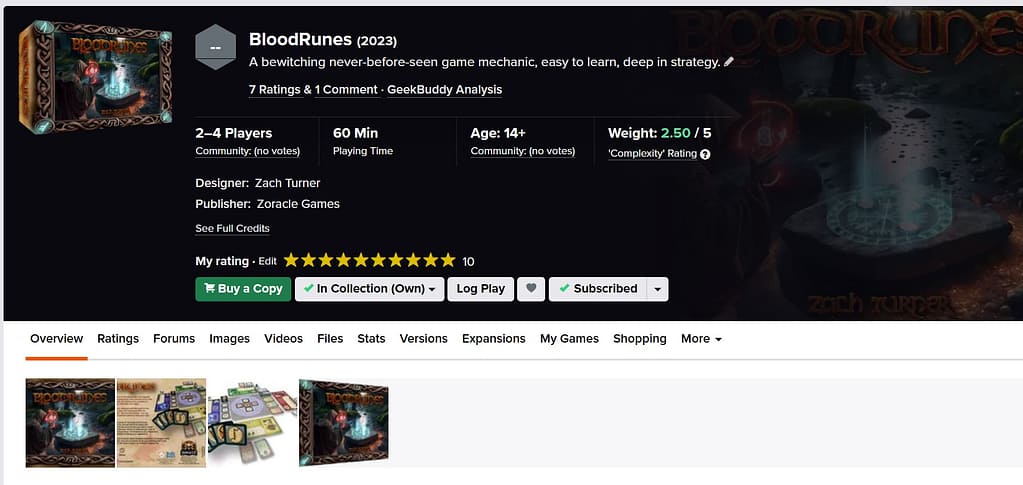 Whether you've appreciated the intricate strategy, cherished memorable gaming moments, or simply had a fantastic time with clan variants, your review can help others discover the magic of BloodRunes.
Your feedback, suggestions, and stories are essential, and they're inspiration to continue creating more exciting games. I truly appreciate your time and support.
Thank you for being a part of our BloodRunes community!