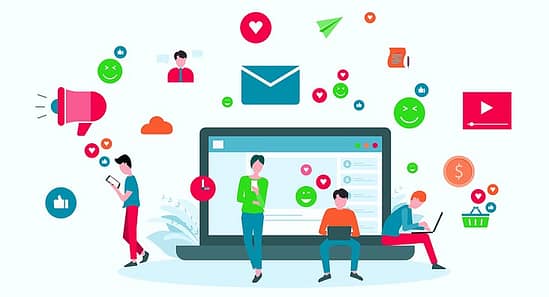 Social media has become an essential part of any successful marketing strategy. I know when I dove into the social media marketing world while marketing the Kickstarter for BloodRunes, I quickly became exhausted. I really need a better, faster, more reliable way to market on social media than doing it all manually like I have been. With so many tools and platforms available, it can be overwhelming to decide which ones are right for my business. That's why I have decided to spend the next few months experimenting with different social media marketing tools, including many AI-driven ones.
Almost all of these tools have a 7 day trial period so I thought why not give each and every one of these a go for one week and post a blog about each one. That will help me gather all my thoughts together and help you figure out what might work for you without having to go through all this trouble yourself.
I don't post super often on social media but I need to do more of it, so be prepared for the next few months to see at least 1 post a day from me if you follow me on social media. I can't wait to hear more from you, my readers, and see which service actually performs better and most importantly gets the most shares (bringing in new subscribers) and sells more games, which are now available on Amazon for preorder at https://www.amazon.com/dp/B09Y2V6R1G. #shamelessplug
Here is the list of social media marketing tools I'm going to be trying and the dates I'll be using them. I'll come back to this post later to update each of these with links straight to the results. If you know of one that is not on this list, please comment or reply back and let me know. I'll try it and write a post about it. 🙂
*Update! In researching all of these tools, I found a tool called MetriCool, which pretty much does everything I need it to do for free.  I'll be using that from now on so long as it keeps working great. 🙂
week of April 24th: InkSprout
week of May 1st: Sendible
week of May 8th: Sprout Social
week of May 15th: Emplifi (formerly Socialbakers)
week of May 22nd: Tailwind
week of May 29th: CoSchedule
week of June 5th: Later
week of June 12th: Agorapulse
week of June 19th: BuzzSumo
week of June 26th: Edgar
week of July 3rd: Mention
Whew, I know that looks like a lot of work and by George Forman it will be, but it'll also generate a lot of content while being very edifying, so I think it's worth it. Now how will I know which one works best? I'm going to try Cyfe's 14 day free trial to see what is converting. I'll mainly be judging each tool by:
ease of use
works on my platforms
cost
eyes on during the week
new followers during the week
new preorders during the week
I hope I'm able to quickly generate some fun and engaging content that you guys actually want to share. Fingers crossed!