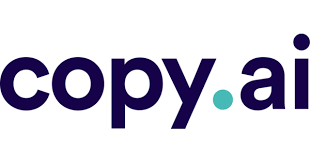 Copy AI is a tool that was developed to help businesses write better content. It has many templates, much like Jasper, but for much cheaper. You can also use a flexible style guide that you can use to create your own content. Copy AIs interface is easy to use and makes it simple for anyone to build effective models.
Copy Results
I used Copy AI to help create this blog post. I like the multiple step process where you go from prompt and voice, to outline, to final blog content. It really helps you anchor down the flow of the blog post and what you want to talk about. That being said, the actual copy it produced was less than stellar and needed a lot of editing to make worthwhile copy.
Also, while I like the idea of going through the outline first, I feel like I can get just as good of results by going directly to a headered blog post with content and editing from there.
I also asked Notion to generate a blog post for Copy AI and it gave me a much more comprehensive result, even though the pricing was incorrect. When using AI writers, in general, you always should check their specific data points because they often get deterministic data wrong.
Infobase
Copy AI does have an interesting tool called Infobase which allows you to upload all of your company's relevant copy, slogans, identity, etc to create a local dataset just for you.  You can use this information to create models that will spit out new copy with your voice, phrasing, and company info already embedded in it, keeping your voice consistent.
It's a cool feature but not one I would really need to use.
Cost
Copy AI is a subscription service that costs $21/month or you can use the free plan which gets you 2,000 words a month; that would be 2 to 4 blog posts FYI.
Conclusion
While I like some of Copy AI's advanced features, I don't feel like I'd use them much and the $21 price point is still more expensive than the $8 I'm paying for Notion. All in all, this is a no go for me.