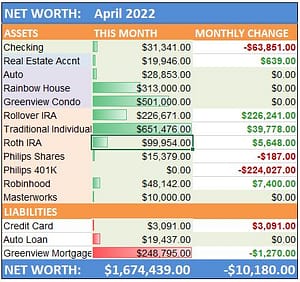 Hey all! So much to talk about! The site is finally live! Took way longer than I thought it would. If you have any questions or suggestions for the site, please don't hesitate to reach out under Contact.
So, this first quarter of FIRE has been a whirlwind. In fact, it's hard to believe that it's only been 3 months since I left my 9 to 5 job. Since then, I've skiied in the Austrian alps, the Park City Rockies, and the Keystone Rockies. I've partied in Amsterdam, spent time with Family and Friends, partied too hard at SXSW, and got sick for a week as a result of too much partying. 😛 Made new relationships, caught up with old ones. Bought a car, paid ALOT of taxes, and got my new healthcare plan and all my future taxes to be paid in order.
That was was a lot for just 3 months! But this post is mainly going to be about dat money!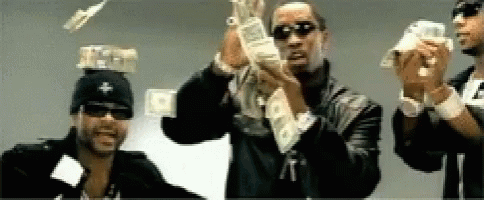 Net worth is holding strong at $1.67mil!  This is actually UP from the end of December. But how can that be you ask? Aren't you not making money anymore? Well this is true, but there were some delayed commission payments that finally came in. They were nice BUT, it was mostly offset by the new Subaru Forrester I bought. 'Cause, you know <3. And by the massive amount of taxes I had to pay. Usually I get $4k back in taxes every year. But because I had a killer year last year with stocks and sales, I had to pay over $60k extra in taxes! Yikes! That was a shock. But as a result, I'm pretty much flat for the quarter on net worth.
As you can see from the chart, my Checking is way down. Time to pull some out of Fidelity. And I moved my Philips 401k over to the Rollover IRA. 
Healthcare Market Place
So, since I no longer have healthcare via my job, which I did find out was only costing me about $110 a month! Ah the little things you don't realize your job does for you. Now, I'll be paying $481 bucks a month! Yikes! I went through Obamacare on Healthcare.gov. The process was much less painful than I expected and they actually do a great job of laying out all the options. There's a lot of flexibility there. It's way easier than applying for Unemployment, which is a PAIN IN THE ASS! That can wait for a whole other post.
For now, I'm working on submitting BloodRunes to reviewers in preparation for the upcoming Kickstarter launch this year.  Shooting for December 1st, fingers crossed!